Olifante & Baf proudly present...
Great Mahou Daisakusen Mame Layout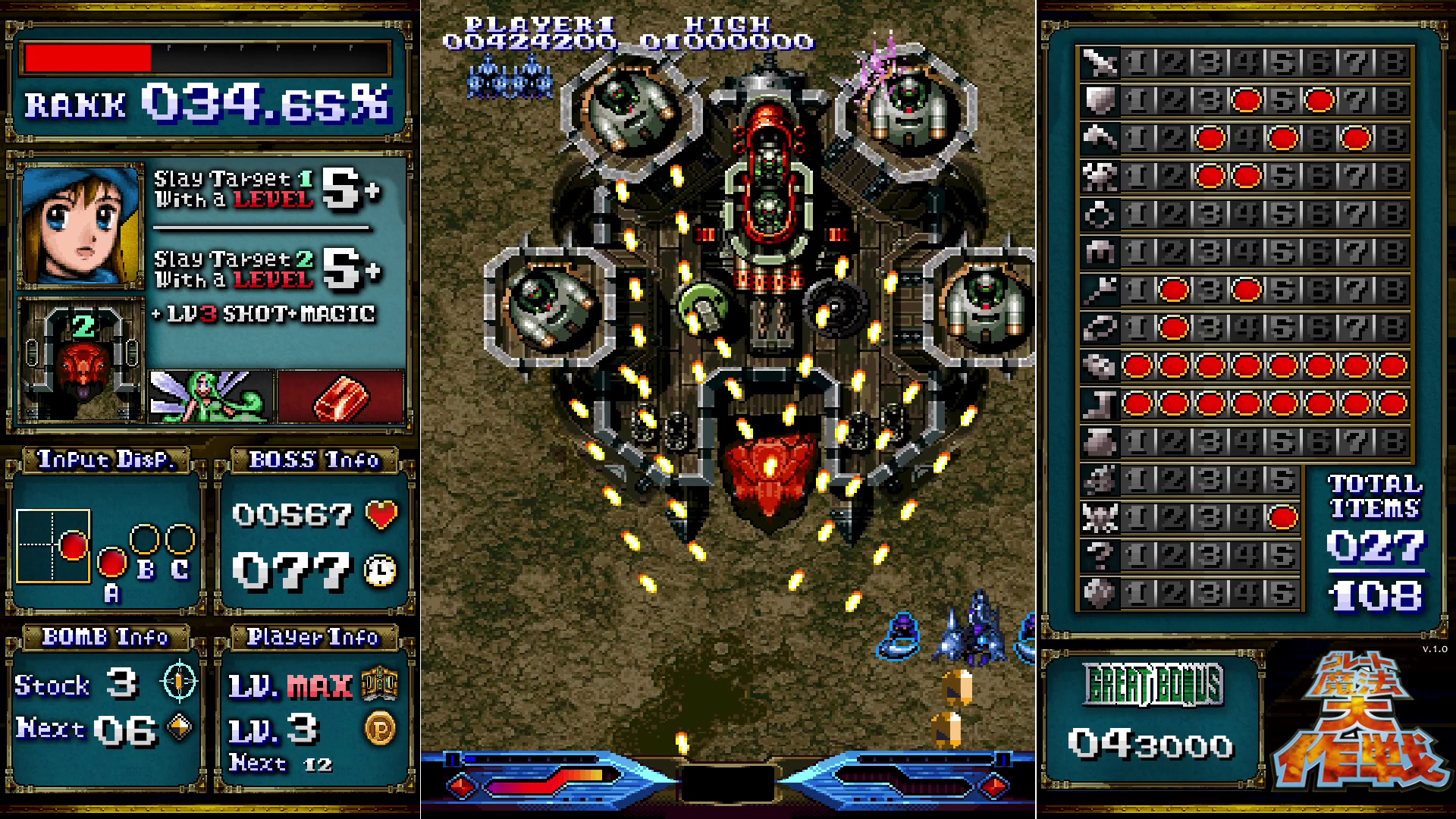 Features
Treasure tracker,
Rank display,
Contextual hints telling you how to drop the secret treasures,
Input display,
Boss HP and timer display,
... and other useless gadgets!
Download & Installation
Sorry! The download link has been removed as requested by the copyright holders! But don't worry, just be patient and you will eventually get an official port with gadgets! 😉
Credits
All rights to "Great Mahou Daisakusen" are reserved to Eighting Co., Ltd.
Design done by de__baf
Lua and XML coding done by ReOlifante
Many Thanks to Wabbylegs, Someguy009, visiblyshak3n and Morsalty for testing.